We all know that water is essential for us to stay alive. But did you know that drinking plenty of water each day offers many other benefits? It turns out that water is somewhat of a cure-all miracle drug. Here are some of the benefits it offers that you may not have thought about.
Lose Weight
If you are having trouble shedding those last few pounds, drink more water. You will subconsciously start eating less because there is less room in your stomach for it. Water is also a key element in burning the existing fat in your body. The more you drink the less your liver has to work to help your kidneys detoxify your body. As long as you drink enough water, your liver can focus on doing its job metabolizing any stored fat.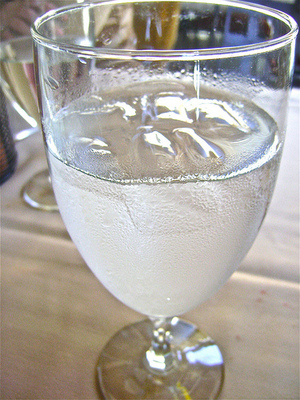 Be Smart
You may not realize it, but your brain functions better when it's fed plenty of water. The water supplies it with the necessary oxygen it needs to function and no surprise, the more water the better the function. Studies have shown that those that drink more water are better at focusing while studying and have more memory capacity and retention abilities.
Build Muscle
When your body is working off of little water, the muscles have to work harder to do their job to the best of their ability, which wears them out. If you drink more water, your muscles can work much longer before getting tired, meaning much stronger muscles in the long run.
photo credit: Lynn Kelley Author via photopin cc
There are no comments yet.