If you own a mobile home, have you taken the appropriate steps to ensure that it is properly protected? A mobile home usually represents a significant investment, and mobile home insurance is vital in order to protect your assets. If you value your mobile home, then read about the insurance you need in order to make sure it is adequately protected.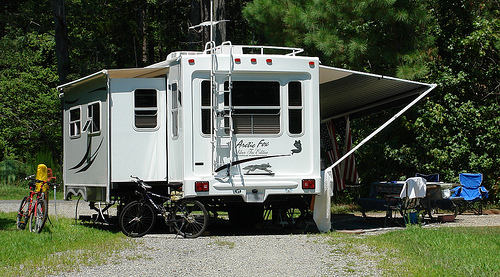 Rates
The first thing you should know about mobile home insurance is that it can be quite expensive. However, this is because there are a large number of claims involving mobile homes because of their tendency to sustain more damage during harsh weather, their easy accessibility, and their occasionally unsafe conditions. The good news is that you can lower the premium by having an agent inspect your mobile home and following his or her improvement suggestions. Some of the most commonly requested changes have been listed here:
Increased Safety – Your inspector will check the quality of the roof and windows, recommending replacement if either is not adequate.
Increased Security – Mobile homes are often burglarized. An inspector will often suggest implementing secure windows, strong locks, thicker doors, and an alarm to reduce chances of theft and therefore lower your insurance rates.
Better Location – Your inspector might also suggest you move to a safer, more secure community. This is often a good idea, as it can both lower your rates and also help your mobile home stay safe.
Think about what you need
If your rate is still looking too high, consider what you need. Review your policy carefully and make sure that does not include anything superfluous, like hurricane coverage if you reside in the Midwest. However, all mobile home insurance should include liability, fire, storm, and tornado insuranc
There are no comments yet.