One of the primary dangers to a home in any climate or location is the possibility of flooding. Whether the flood waters inside a home come from a destructive natural disaster or simply because of a water pipe breaking in the basement, the damage from flooding can be severe for any home.
The damage of floods
Not only can flood waters damage the possessions of the home but they can likewise wreak havoc on the structure of the home as well as individual components to the home such as the walls, flooring, and baseboards. When flooding occurs within the home, no matter what the source or causation, the resulting damage to both the home and to property within the home can be as devastating as it is costly.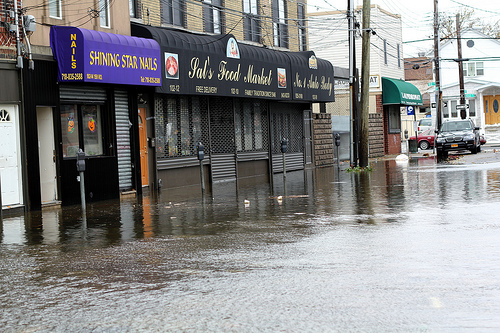 Due to the fact that flood waters are so damaging to people's homes and possessions, there are few homeowners that decide to go without flood insurance. Likewise, there may be some that are unaware that their current homeowners insurance does not cover flood damage.
Homeowner policies
With the expectation of very few, most homeowners insurance policies do not offer flood insurance, which means that those without flood insurance could be spending literally hundreds of thousands of dollars in restoration and recuperation costs if they choose to go it alone.
Where to find flood insurance
Luckily, there is flood insurance available through the NFIP, or National Flood Insurance Program. The NFIP is a government run program (albeit greatly helped by private insurance companies) that offers flood insurance for homeowners and is highly recommended for those individuals who own homes but who have not yet purchased flood insurance coverage.
photo credit: Pam_Andrade via photopin cc
There are no comments yet.