Because condo ownership encompasses so much more than the average apartment, meaning that in addition to owning your personal space, you also have partial ownership in the common areas of the complex. Condo owners require different insurance than both those who own houses and those with apartments. When it comes to condo insurance, there are a few things you should know before you buy, and here are some of the basics: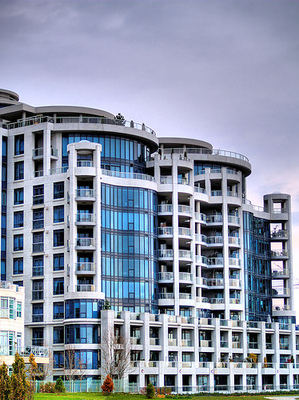 Most complexes have master policies; your personal policy would then be to cover anything the master does not. This includes any upgrades you have made, or any places where the master policy may seem lax.
There are many types of condo insurance, so you should look for a policy that covers your needs. Look for a version that will cover your personal property, any updates you have made, and liability, in case of an accident inside your condo.
Master policies may be "bare walls" (meaning that they only cover damages to the actual building itself), or "single entity" (meaning that they will cover damages to the building and select other parts of the property, including original appliances and other fixtures); knowing what kind of master policy your complex has, can help you to make the best decision on your personal condo insurance.
Finding the right insurance for your condo will help you to relieve stress and be protected from the unexpected. Look into condo insurance today, and feel the weight lift from your shoulders!
photo credit: Grant MacDonald via photopin cc
There are no comments yet.