The tires squeal and the breaks burn as the dreaded sound of metal crunching metal is heard across the street or highway. This is a scene that is played out literally thousands of times a day across America as cars collide and vehicle accidents continue their high trend of occurrence.
It can happen to you
Even safe drivers can be involved in car accident, so it is important for everyone to know how to handle the situation immediately following a car wreck. The initial steps following an accident are important and those who may be unfamiliar with the process should learn how to appropriately handle the situation so as to not incur penalties or the loss of dutiful compensation.
The steps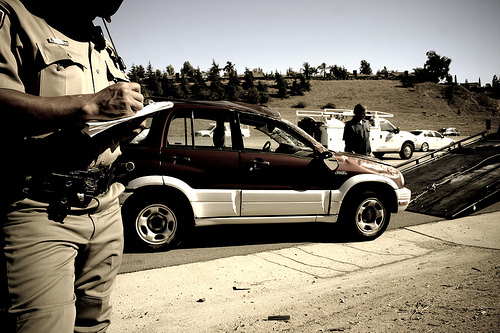 There are several steps that a person must go through in the moments following a car accident, and the first few steps should be more or less common sense. These steps are:
Check yourself, your passengers, and the persons of other vehicles involved in the crash for injury.
Call for emergency services if any injuries are present.
Calm your nerves. Adrenaline will have been naturally infused into your system by the biomechanics of your body and this adrenaline can make thinking clearly difficult if you are not accustomed to it.
Once the initial shock of the accident has worn off and the authorities have been called in the case of an injury, then a person can go about the other needful steps to handling an accident. These steps include:
Avoid implying fault by not apologizing to others involved in the crash
Call the authorities if there is damage to vehicles
Get the insurance information of the other drivers
Take clear pictures for insurance purposes
Follow the instructions of police officers after they arrive on scene
File a claim with your insurance company
By knowing what to do following a wreck, a person will be better able to maturely and responsibly handle the consequences of getting involved in an automobile accident.
There are no comments yet.