It doesn't matter who they are or what you're doing, if someone smiles at you it can be absolutely infectious and make you smile right back. Just one smile can brighten your mood and your entire day. One smile has the ability to make you happy – imagine how you would feel if you were the one causing those smiles?
Smile, don't frown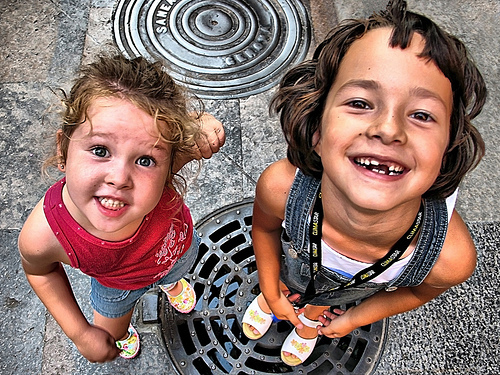 As the saying goes, "it takes more muscles to smile than it does to frown." But we're pretty sure it takes fewer muscles to just do nothing with your mouth at all. It takes effort to make a smile, which is why it makes it so infectious. It does not come naturally to all of us, but can become habitual with practice.
Start Smiling
Once you start to smile more, you will realize how you are affecting your own mood, as well as others'. You can choose to be either a good or bad influence on those that surround you. Even if you cannot afford to donate all your time and money to your loved ones, you can give them a smile for free. It can lift their spirits exponentially, and your own more than you realize.
Be Happy=Be Healthy
In the long run, those that are happier and more positive tend to be healthier than those that are negative and unhappy. The reason it is so important to smile is that it can affect the happiness of yourself and those around you, which in turn affects their health.
The more you smile the more you will realize that you and your happiness have become magnets to others and you will be able to improve your own life and those around you,
There are no comments yet.