Preparing your home and family for an emergency requires a relatively small amount of detail oriented planning and forethought. You should have a plan in place for both shelter-in-place and evacuation emergencies. While many points of your emergency plan will fall into both categories, there are some unique differences.
Basic Emergency Planning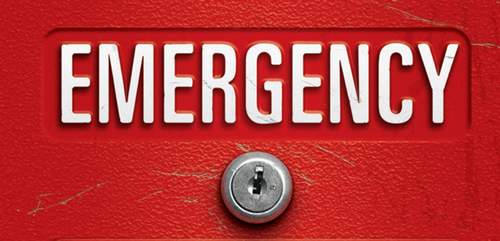 For basic emergency preparation you should have a list of all the supplies you, your family, and your pets will need in the event of an emergency. Have a 72-hour kit for each family member that contains first aid supplies, non-perishable food, toiletries, a durable change of clothing, travel size games or toys (for kids), and any survival tools and equipment you deem necessary. If you have pets, make sure they have a sufficiently stocked 72-hour kit as well. Keep the kits in an easily accessible location so that each person can grab their kit and leave quickly when required.
Shelter in Place Planning
Some emergencies may require that the population to shelter-in-place. This means that you and your family need to stay indoors. Secure any loose items outside your home and then close and lock your doors and windows. Grab your 72-hour kits and move with your family to an internal room that can be sealed off from external walls and windows. Keep a battery operated radio with extra batteries in your home and bring this with you to help you stay informed of instructions and alerts.
Evacuation Planning
When evacuation is necessary you want to have a primary and several secondary pre-determined meeting places. You also want to have a designated out of state family member whom everyone knows that they should contact in the event that you become separated. Keep your gas tank at least half full and if possible, have a reserve gas can full of fuel that you are able to bring with you as gas stations may be closed. Always remember to stay informed via radio transmissions.
By taking the time to create an emergency plan for a variety of emergency situations including fire and natural disaster, you can rest easy each night knowing that you and your family know exactly what is required for all of you to be safe in an emergency.
Photo credit: www.forbes.com
There are no comments yet.