"I'll rest when I'm dead," said every busy person ever. When you're busy, sleep can seem like nothing more than a luxury, a luxury you can't afford to take because there's "so much to do and so little time."
Not getting enough sleep can do more than just exhaust you throughout the day. Poor sleep has been linked to an increased risk for depression, anxiety, heart disease, cancer, impaired memory, weight gain, and accidents, as well as a decreased immunity to disease.
Those that get a restful night's sleep have better working days, are more productive, and are healthier throughout their lives. Ironic how resting actually helps you be a better worker than simply increasing the hours you work in a day does.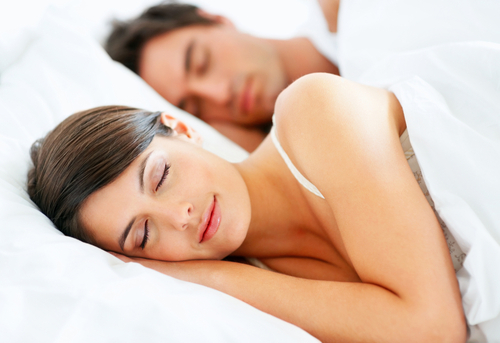 What Is a Full Night's Rest?
7-8 hours of restful sleep.
Signs You Aren't Sleeping Enough
1) You're often tired.
2) You don't sleep well
3) You don't feel refreshed when you wake up
4) You feel drowsy driving or while watching TV
5) You need caffeine or other energy supplements to get you through the day
Tips to Improve Your Sleep
1) Set a bedtime and stick to it. Many times people can't sleep early on because they haven't taught themselves to. Sleep schedules are habits. Improve yours by getting to bed earlier every night. Consistently getting into bed at 9:30, for example, will help you learn to fall asleep then.
2) Relax an hour before going to bed. Do yoga. Take a warm bath. Breathe deep and meditate. Clear your mind of the day's event and relax. Often people are left awake for hours because they won't let themselves stop thinking.
3) Make your bed a place to sleep, and a place to sleep only. Using it to play games, hang out, or pay bills teaches your body to be awake and alert in that environment. Pursue those activities elsewhere and your body will know exactly what to do when you hit the sac at night: get some rest.
If you're drowsy and unhappy throughout the day, try to improve your sleep habits. Your health and happiness depend on it.
There are no comments yet.