Traveling is often a joyous experience, where the only moans and groans come from not being able to see everything you wanted to. Unfortunately, accidents happen every year and things are stolen, or travelers are hurt. These safety tips will help you travel safely on your final trips of the summer.
Dress Normal
Dress moderately. Now is not the time to look like you have money, even if that is the case. Dress moderately, and hide anything flashy. A normal watch and sunglasses aren't likely going to draw attention. Excessive jewelry or exuberant clothing styles will though. Dress like everyone else so as not to draw unwanted attention.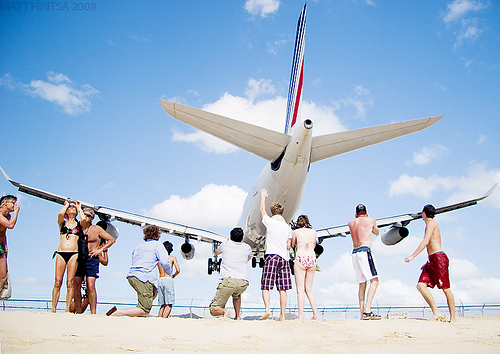 Travel Light
Travel light. For one, it's easier to keep with you at all times—deterring thieves by making it less likely that you'll need to set it down. For another, it won't weigh you down should you need to get somewhere quickly. The lighter and easier it is to tote, the safer you are from thieves and unintended accidents.
Leave behind the extra curling iron or shoes that you're convinced you "may" need but aren't sure. If you're not sure you need something, don't pack it, because you likely won't need it. Plan your wardrobe and hair styles before you leave and commit to them. That way you can leave the unnecessary things behind.
Pack Extra
Pack extra medications, glasses, or anything else you need on a daily basis. Put them in your carry-on luggage, or backpack that you would have at your feet in a car. Should you lose any of these important, day-to-day items, you'll have extras to help you get through the next couple of days without harm.
Leave Things Behind
Leave behind all but your most important forms of financial resources and personal identification pieces. Leave behind all unnecessary credit/debit cards, social security cards, library cards, gym memberships, etc. Leave behind all cards that you won't need on the trip. That way, if your wallet is swiped, you control what the thief has access to and can counteract his/her methods immediately.
When you practice these simple safety tips, you drastically improve the safety of your travels. Remember these tips every time you travel and always be on the lookout for new safety tips. Your family and identity are important, so guard them carefully.
There are no comments yet.