Protect Yourself Against The Sun
Summertime is the time to enjoy nature. The days are longer and warmer, allowing you to enjoy more of it, even after you get home from work. The sun peeks over the mountains between five and six in the morning and finally rests for the evening after nine.
The increased daylight allows us to stay out later and do more with our time. It's a wonderful opportunity that families pine for all winter long. If you're one of them, hopefully you're taking advantage of the sun as much as possible!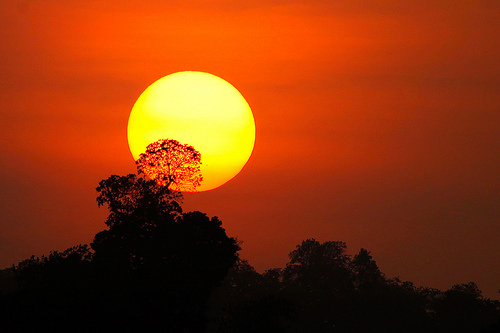 At the same time though, be sure to take extra measures to protect yourself against it. The sun's heat and UV rays are dangerous if not properly prepared for.
Dehydration
You may not notice it, but the heat from the sun is slowly eating away at your energy. This can lead to heatstroke and a host of other problems.
Your body fights hard to keep itself cool, but there's only so much it can do with the amount of water you've given it. To avoid problems, consistently hydrate throughout the summer to protect against the heat. Especially be conscientious of drinking when you're in direct sunlight for long periods of time.
Skin Cancer
Too much exposure to the sun can cause skin cancer. The UV rays penetrate your cells to create irregularities.
You can prevent that by wearing tightly-woven clothing, a hat, and UV-absorbent sunglasses often to block out the light. For the remaining exposed skin, wear sunscreen (minimum SPF of 15). Reapply as directed to continue to provide protection.
Enjoy the sun this summer, but also recognize that it has its dark side as well. If you protect yourself against the dangers, your fun won't be interrupted with health concerns.
There are no comments yet.