Auto Insurance Myths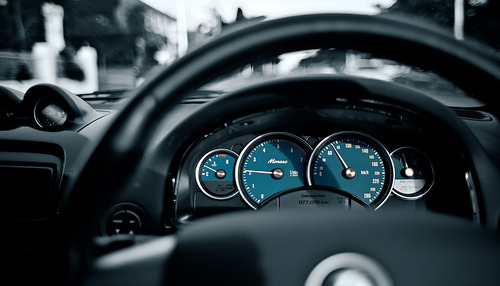 If you are looking for new car insurance, it is important that you know a few things about insurance first. Many insurance companies try to swindle and manipulate new and inexperienced buyers in order to make a profit. They will even tell you certain myths to try to get you to buy their insurance. It is your duty as a consumer to be informed and not fall prey to sly tactics.
One common but very strange myth is that red cars cost more to insure. This statement is entirely false. Color has absolutely nothing to do with cost when it comes to insurance. The things that do matter are make, model, body type, engine size, and year of your car, plus how many drivers you want on your policy.
Another commonly held belief is that one speeding ticket will make your insurance rates skyrocket. This is not true either. Most insurance companies only increase your rates if you receive two speeding tickets. Many factors are reviewed when companies are considering raising your rates, so your speeding ticket or tickets may not be the most important thing they look at.
Yet another myth about car insurance that many people believe is that buyers only need to buy the minimum auto insurance offered by a company. While you could be lucky and never get in any car accidents, this is not likely to happen. Chances are that you will be in an accident or will be affected by another car out on the road sometime in your life. Getting the bare minimum for car insurance is usually not a good idea.
When buying auto insurance, it is important to know the truth and to not believe these commonly held auto insurance myths.
There are no comments yet.