Increasing Gas Mileage in the New Year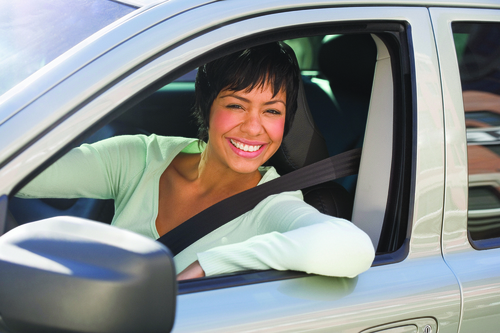 Since the glamor days of the 1950's, America has been a car culture. Seemingly everyone has one and it is practically impossible to live without one as transportation to and from work, recreation, and other life activities requires a vehicle of some sort.
But with this culture of automobiles comes the high price tag associated with it. And this is not referring to the initial cost of a car.
Purchasing fuel for one's vehicle can be as costly as the monthly mortgage for homeowners, and with prices raising, more and more individuals in America are looking for ways to save at the pump. The best way to save extra money at the gas pump is by observing and following the practices that make any car more fuel efficient.
A car owner can immediately increase the fuel economy on their vehicle by simply slowing down and running their car at a constant speed. Too often cars speed up only to slow down.
Instead, lay off the accelerator so you do not have to break as hard. This constant speed up to slow down dramatically decreases the fuel efficiency of your vehicle as it has to work hard to get to the desired speed over and over again.
Beyond avoiding the stop and go pattern of driving, checking and maintaining one's vehicle will likewise greatly increase their fuel efficiency. Maintaining a proper tire pressure for your vehicle is one such way that vehicle maintenance will increase a car's fuel economy.
With a new outlook on how one drives, and with renewed determination to properly maintain one's vehicle, a person can begin to see dramatic savings at the gas pump and a greater overall gas mileage on their vehicles.
There are no comments yet.