Not so Normal Traffic Laws in the U.S.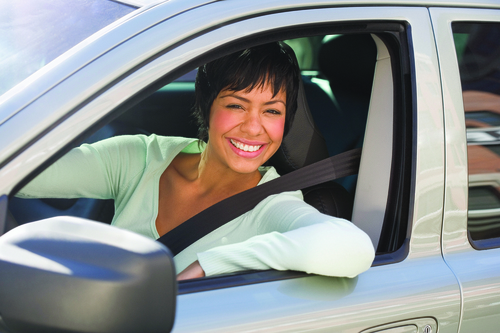 When you are out on the road, it is important that you understand the local traffic laws. When you travel, you should be well versed in the local traffic laws of your destination spot. You may be surprised when you start to delve into local traffic laws. Here are some interesting ones…
When you are driving in Alaska, you want to make sure that you untie your dog from your roof rack. Rather than tie your dog to the roof rack, maybe you will want to try the bumper? Or maybe just keep your dog inside the car or the bed of your truck, just to be safe.
If you are vacationing in California, you should be sure that you don't let your car go out for a joy ride. It is illegal for a car without a driver to exceed 60 miles per hour.
While driving in Georgia make sure that you put your car in park when you get to the jungle gym. Driving through a playground is illegal, so don't forget to get out and walk.
While you are driving in Ohio, you should check your gas levels consistently. It is illegal to run out of gas while you are driving in Ohio.
Keeping your car clean is very important in South Carolina. Storing trash in your vehicle is illegal while you are in Hilton Head.
Drinking and driving is illegal in every state, but in Rhode Island the city of Scituate has outlawed driving with even an unopened beer in your car. So, finding a way to get your beer home could get a little complicated.
If you get road rage, Maryland may not be the city that you should be travelling in. It is illegal to swear inside of a vehicle while driving in Maryland.
All joking aside, it is important that you know local laws so you can drive safely. Understanding what is and is not acceptable on the road will ensure that you are able to drive yourself around your destination quickly.
There are no comments yet.